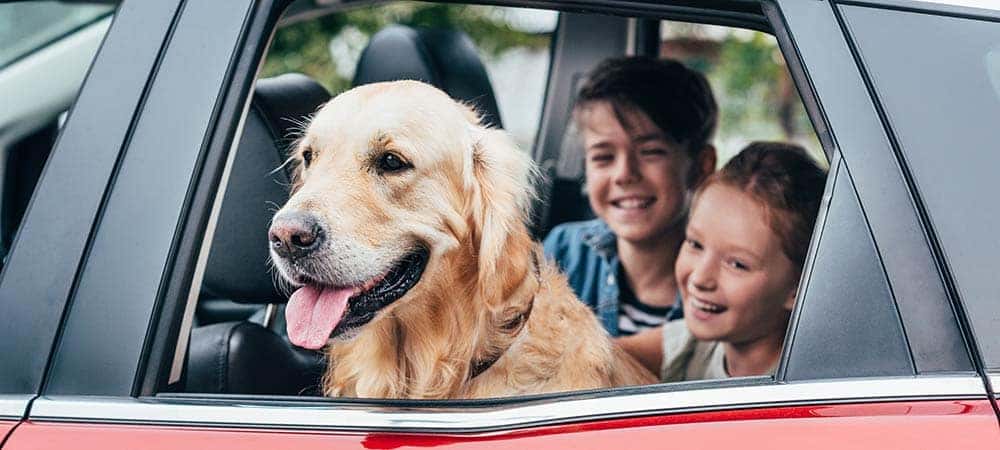 Planning to travel with pets? Whether you're on a family adventure with a cat or a dog in your car, here's what you need to do to pet-prep your Toyota model:
You Need Good Seat Covers: If your furry four-legged friend happens to have a major bathroom accident, durable seat covers may make the difference between a $20 cleanup and a $200 cleanup. Don't risk it—get good seat covers!
Rubber Floor Mats: A set of rubber floor mats will prevent the same kinds of problems mentioned with seat covers from affecting the floor of your car. Floor repairs can be significantly more expensive than mat replacements, so it's in your best interests to shop around for good floor mats.
Seat Barriers: A seat barrier will ensure that your fluffy friend stays in the back seat. A lot of pets—well, dogs, specifically—enjoy sitting on their owner's lap in the front seat. This isn't safe for a number of reasons, so you may want to consider a seat barrier if your pet falls into this category.
Cargo Area Nets: A cargo area net helps to organize your backseat or hatchback cargo area. I even keeps your pet safe by dividing the cargo area and your pet's seating space. You may or may not need this additional protection, but if you're traveling with lots of things in the backseat, you may want to consider it.
Get More Help with Pet-Prepping Your Car
If you're shopping for a new vehicle for traveling with pets, learn about some of the key differences between the Camry and Corolla. Whether you're on the market for a new sedan or a used Toyota SUV, we are here to help your furry pals enjoy adventures in your Toyota vehicle.
---
Recent Tips for Las Vegas Drivers
[di_posts posts_per_page="3" thumbs="false" date="false" category_name="Tips"]