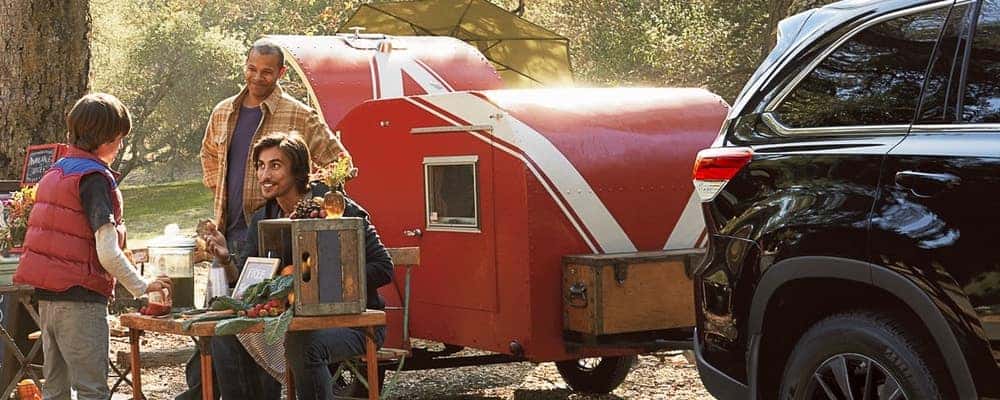 Toyota trucks like the Tundra are known for rugged towing power, but those looking for an SUV that can tow should consider the highly-reviewed Toyota Highlander. The 2019 Toyota Highlander allows drivers to tow their trailer or boat for a Nevada road trip, while keeping the family safe and comfortable in its spacious interior.
Towing Capacity
The 2019 Toyota Highlander towing capacity depends on which engine you choose, the 2.7L Engine or the 3.5L V6 engine.
2.7L Engine: Pull up to 1,500 pounds with the standard 4-cylinder engine found on the entry-level Highlander configuration.
3.5L V6 Engine: Upgrade past the base trim LE trim and you will receive a V6 engine that increases the maximum towing capacity to 5,000 pounds.
Available Engine, Handling, and Performance Options
Enhance the towing capacity and overall performance of the Toyota Highlander on %%target_city_2%% roads with available engine and performance options, such as:
Available 3.5L V6 engine with 295 hp
Available All-Wheel Drive (AWD) with Dynamic Torque-Control
Available eight-speed automatic transmission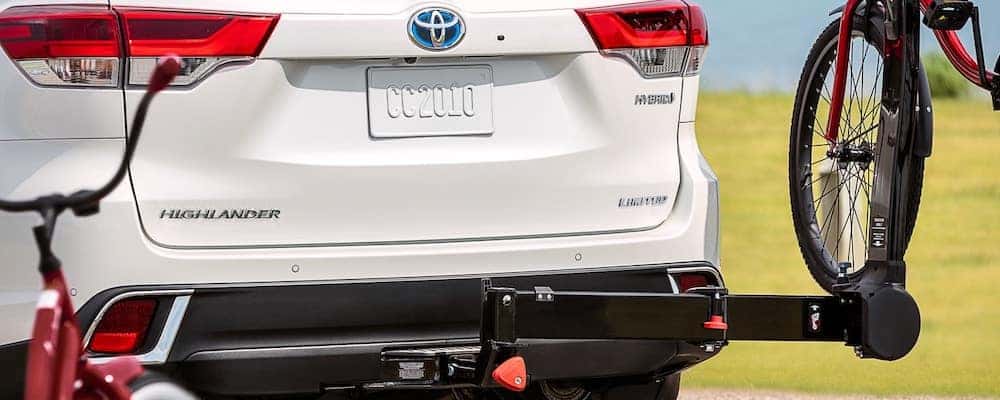 Passenger and Cargo Space
The Toyota Highlander towing capacity is impressive within the SUV segment, and its interior provides additional capacity to carry additional cargo. This eight-seater Toyota SUV provides plenty of interior space for your friends, family, and your luggage.
Take advantage of 13.8 cubic feet of dedicated cargo space behind the rear seats. If you have more cargo than people, fold the rear seats down for a maximum cargo volume of 83.7 cubic feet.
Experience the Toyota Highlander Towing Capacity in %%di_city%%
Now that you know how much can a Toyota Highlander tow, you may be ready to check out the Highlander in person. At %%di_name%%, we stock a variety of Highlander models and Toyota SUVs at our %%di_city%% showroom. You also won't want to miss our new vehicle specials that could get you into a Highlander for less! Get in touch to schedule your test drive today, compare the Highlander to the Toyota 4Runner to find out how their towing capacity specs measure up!
More on the Toyota Models
[di_posts posts_per_page="3" thumbs="false" date="false" category_name="Toyota Models"]