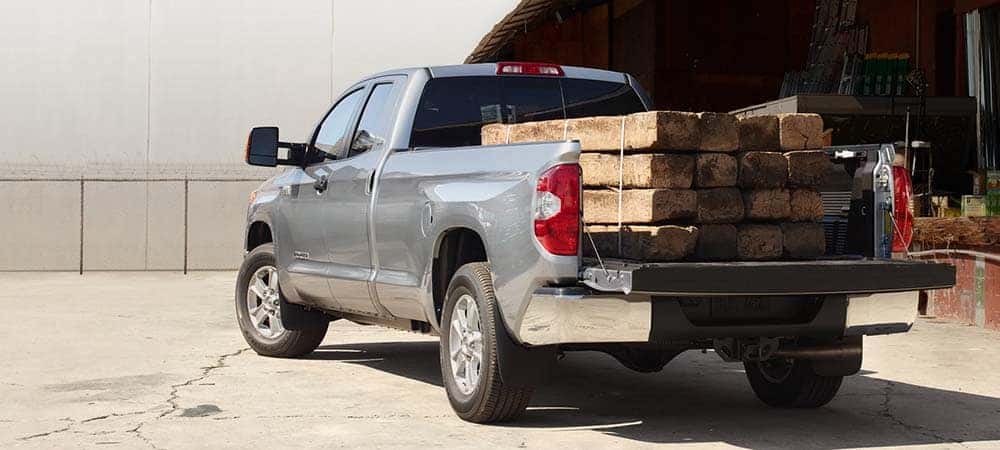 The 2018 Toyota Tundra in its baseline SR trim can tow 6,800 lbs. When it's equipped with the available 5.7L V8 engine, it can tow up 10,200 lbs. Different types of configurations will change the exact amount the Tundra can tow, but it ultimately comes down to a combination of the powertrain and other trim level options you select.
And what does 10,200 lbs actually look like? To answer this question, we crunched the numbers to determine what 10.200 lbs truly look likes in the form of:
Toyota Priuses
Hoverboards
Cats
Tacos
How Many Toyota Priuses Can the Tundra Tow?
The curb weight of the 2018 Toyota Prius averages about 3,050 lbs. With a maximum towing capability of 10,200 lbs, the Tundra can effectively tow around 3 2018 Toyota Priuses - one for you and two of your best friends. Why not take your Priuses on a road trip some time?
How Many Hoverboards Can the Tundra Tow?
With an average weight of 260 lbs, the Toyota Tundra can tow around 39 hoverboards. We won't judge you for having 39 hoverboards, but at least you can tow them straight to the landfill with your fidget spinner collection.
How Many Cats Can the Tundra Tow?
The average domestic feline weighs about 9 lbs, which means that the Tundra can tow 1,133 cats. But you're also going to need a lot of litter boxes for those 1,113 cats. Actually, on second thought, you probably shouldn't be towing so many cats.
How Many Tacos Can the Tundra Tow?
It's two hours before Taco Tuesday at the time of writing, and this author is hungry. Hungry enough, in fact, for the 27,200 tacos the Tundra can tow.
See the Toyota Tundra for Sale at Findlay Toyota
Whether you're towing boats or your favorite cuisine, the Toyota Tundra has you covered. Read the Tundra reviews to see if it's the right choice for you if you're still not convinced, or let us know if you have any questions about other objects the Toyota Tundra can tow. (Fidget spinners? Cans of La Croix? Your hopes and dreams?)