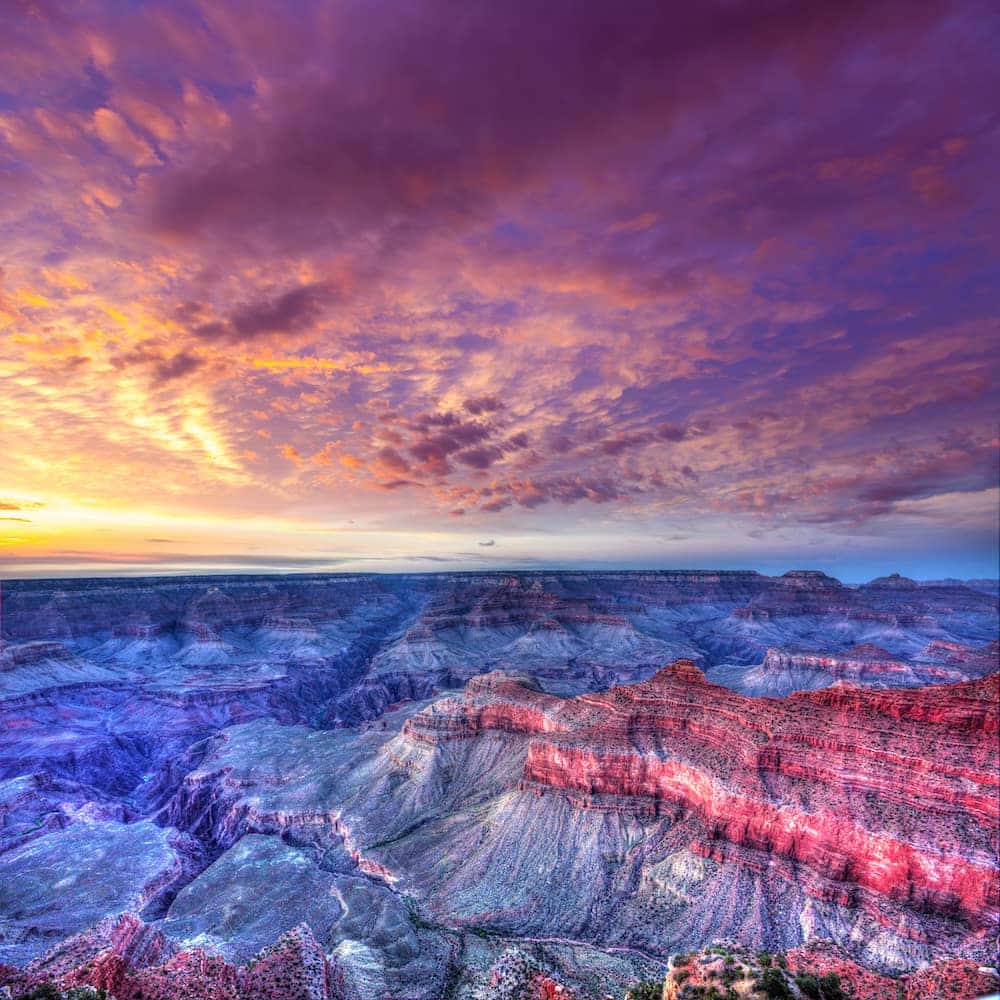 If pizza in Henderson or breakfast in Boulder City isn't enough reason to get excited about the sights and sounds of life outside of Las Vegas, how about one of the seven natural wonders of the world? True, the Grand Canyon is more than five hours from %%target_city_4%% to the canyon's south rim, but it's worth every mile to enjoy this once in a lifetime experience.
How Far is it from Las Vegas to the Grand Canyon?
The trip from the city along US-93 and I-40E is about 280-miles. This means you could get there in the low-mileage used vehicle you just bought in about four hours and twenty minutes. Of course, you could stop at Hoover Dam and take in one of the United States' man-made wonders along the way too, if you don't mind adding a few hours to your day trip.
Tours of the Grand Canyon
There are many ways you can get yourself to the Grand Canyon, including by car as mentioned above, but if you prefer to leave the driving to someone else, you have options:
Bus Tours: These trips save you from adding miles to your new car and are a great choice if you want to share the experience with others. Typically, you'll be picked up from your hotel in a comfortable, air-conditioned bus, driven with other happy travelers to the rim, and returned safe and sound. Tours are often narrated with experts pointing out the sights along the way, and some even include snacks and side trips too.
Helicopter Tours: If you really need to get to the canyon and back in time for supper, or seeing this wonder spread out below you in all its glory from the sky is on your bucket list (as it should be) then a helicopter tour could be just the ticket. These tours generally last a few hours and can include a Skywalk tour, floor landing, and other amenities if you're looking to make it a memorable event.
Explore Nature Near Las Vegas
If the strip has lost its shine or you just want to spend a day in nature, we can think of few ways better than a visit to the Grand Canyon with friends! Or, if you're looking for other outdoor adventures near Las Vegas or %%di_city%%, check out the attractions at Sloan National Conservation Area.
---
More Local Tips
[di_posts posts_per_page="3" thumbs="false" date="false" category_name="Community"]