Toyota Fluid Services at Findlay Toyota in Henderson, NV
At Findlay Toyota in Henderson, NV, our Toyota service department is committed to keeping your Toyota vehicle running at its best. One crucial aspect of vehicle maintenance that often gets overlooked is fluid services. Regular fluid maintenance is essential to ensure the longevity and performance of your Toyota, and our team of factory-trained technicians is here to help you with all your fluid service needs near Paradise, Winchester, Whitney, and Boulder City, NV.
Toyota Fluids: Providing Protection, Lubrication, and More
From the engine to the transmission, from the brakes to the power steering, each system relies on specific fluids to operate efficiently. Neglecting these fluids can lead to costly repairs and reduced performance.
Coolant Fluid Exchange - Coolant fluid prevents the engine from overheating, but it will become degraded over time; this causes it to lose its effectiveness, so replacing it when necessary is vital.
Transmission Fluid Exchange - All transmission fluid acts as a lubricant, and automatic transmission fluid also serves as a coolant; when this fluid gets old, it's important to have it changed in order to keep your transmission functioning.
Brake Fluid Exchange - Brake fluid transfers and amplifies the force of your foot on the brakes to the calipers; as a hygroscopic fluid, it will absorb moisture and eventually need to be replaced as it becomes less effective.
Differential Fluid Exchange - The differential ensures that the wheels rotate at the correct speeds when your vehicle is turning; the fluid that lubricates it will need to be changed occasionally.
Power Steering Fluid Exchange - If you have a vehicle with a hydraulic power steering system rather than an electronic power steering system, you will need to have the fluid changed at the required intervals.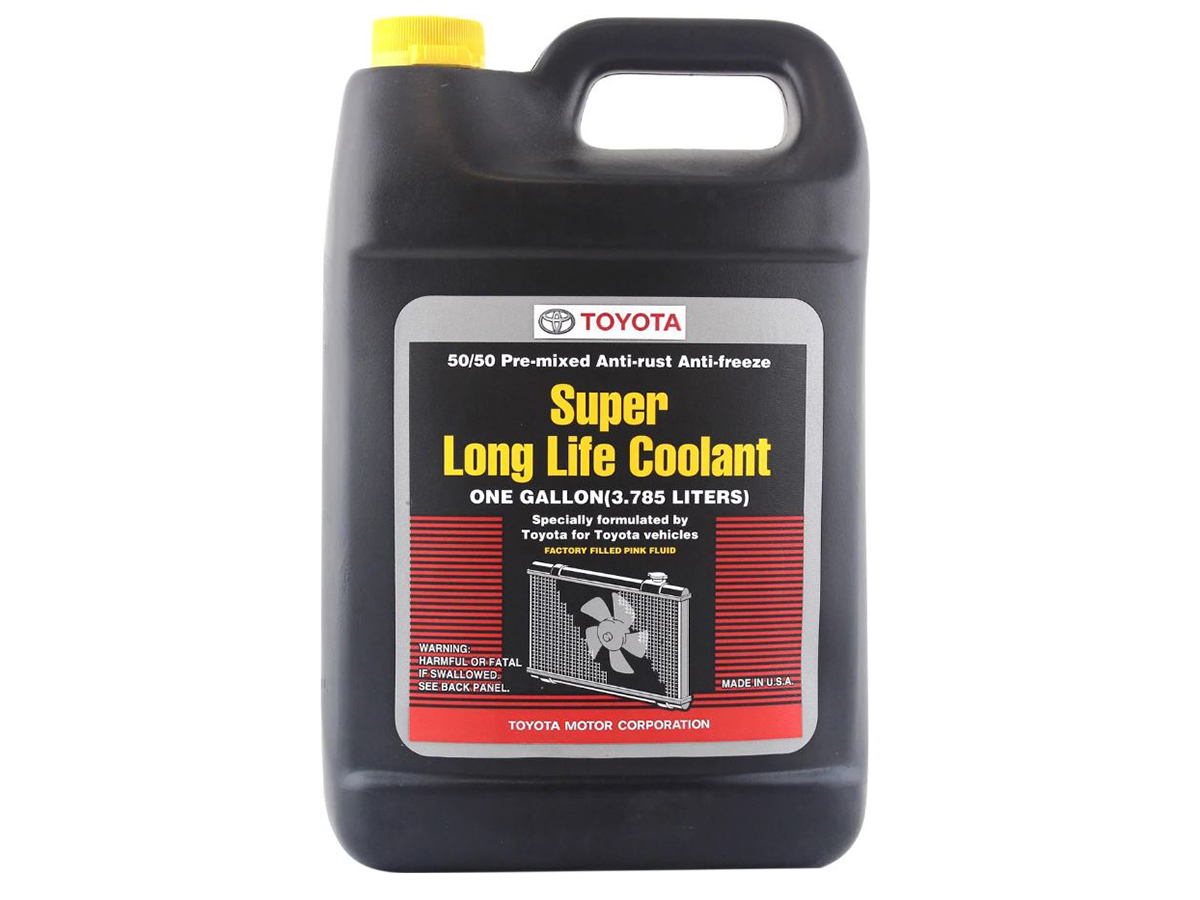 Certified Toyota Fluid Services in Henderson, NV
Our dedicated team of technicians understands the intricacies of Toyota vehicles like no one else. They are not only well-trained but also experienced in working with Toyota models, ensuring that your vehicle receives the care it deserves. When you bring your Toyota to us for fluid services, you can trust that we will use genuine Toyota fluids and adhere to factory specifications. Using genuine Toyota fluids ensures compatibility and reliability, giving you peace of mind that your vehicle is receiving the best treatment possible. We offer comprehensive fluid services to address all your needs, including oil changes, transmission fluid flushes, brake fluid replacement, coolant exchanges, and power steering fluid services. These services are designed to remove old or contaminated fluids, and replace them with fresh, clean fluids to maintain optimal performance and prevent potential issues.
Comprehensive Toyota Maintenance and Repair
At Findlay Toyota in Henderson, NV, we provide fluid services for all Toyota models, from the efficient Prius to the rugged Tacoma and the luxurious Highlander. Whether you own a compact car, an SUV, a truck, or a hybrid, we have the expertise and resources to cater to your specific vehicle's needs.
Visit Findlay Toyota in Henderson, NV
Scheduling a fluid service at Findlay Toyota is convenient and hassle-free. You can easily schedule an appointment over the phone by calling our service department. Alternatively, you can use our online service scheduling form, which allows you to select the service you need and pick a date and time that works best for you. We understand that your time is valuable, and we strive to accommodate your schedule to ensure a seamless service experience.