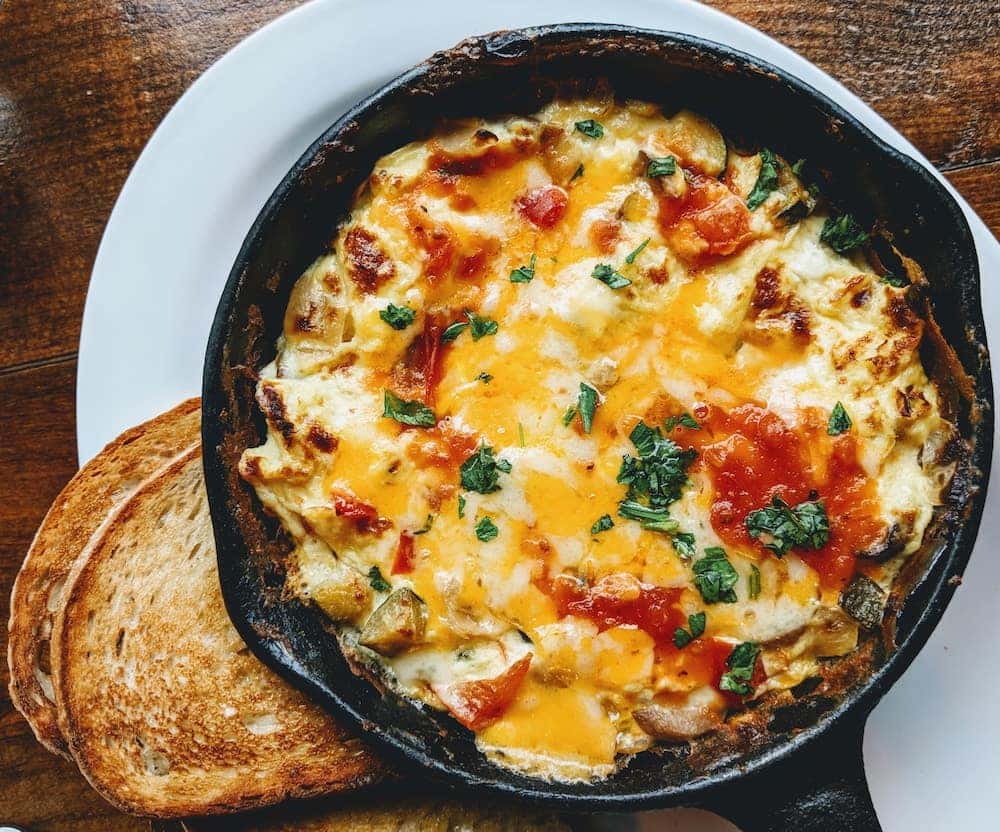 Located within easy driving distance from Las Vegas, Death Valley, Lake Mead, Sloan Canyon,  Red Rock Canyon, and the Mojave National Preserve, it's easy to see why Boulder City has become such a draw for travelers from around the world. If you plan on visiting our fair and want a great place to grab a bite that isn't an overhyped buffet in a chaotic casino, check out these excellent breakfast spots and enjoy a taste of the Southwest before you head out for adventure.
The Coffee Cup
Not just a favorite because of its namesake beverage, The Coffee Cup Café serves up a variety of breakfast favorites including Huevos Rancheros, pancakes, omelets, burritos, and of course, crispy bacon cooked just the way you like it. They even offer Vegan and vegetarian-friendly options for those with dietary restrictions.
Located at: 512 Nevada Hwy Boulder City NV 89005
Hours: Monday – Sunday, 6:00 AM – 2:00 PM
Chilly Jilly'z Bakery and Café
Boasting the only Fro Yo in Boulder City, Chilly Jilly'z boasts a wide range of tasty treats in the main restaurant, including broasted chicken, smoothies, and of course, frozen yogurt, and hotdogs, but if it's breakfast you're after, you must hit the patio on the weekends. There you'll enjoy fresh chicken and waffles, burritos, eggs benedict, and more, in the fresh air dining area behind the charming white fence.
Located at: 1680 Nevada Hwy, Marshall Plaza, Boulder City, NV 89005-1
Hours: Sunday – Thursday, 7:00 AM – 8:00 PM; Friday – Saturday, 7:00 AM – 9:00 PM
The Omelet House
If you're in the mood for big plates of home-cooked goodness, drive out to Henderson and visit the Omelet House. Their menu features seasonal favorites like zucchini strips and pumpkin bread, as well as hearty home fries, and of course their world-famous omelets.  Locals love it for its low prices while visitors delight in the hometown atmosphere and friendly service.
Located at: 316 N Boulder Hwy, Henderson, NV 89015-5306
Hours: Sunday – Saturday, 7:00 AM – 3:00 PM
Milo's Café and Inn
You don't have to go all the way out to Pahrump to find excellent wines and good service, Milo's has all that and more, including a cozy outdoor patio where you can enjoy traditional Greek dishes, sandwiches, wine, and hearty breakfasts before heading out and exploring the Hoover Dam and other local attractions.
Located at: Main street, Boulder City, NV
Hours: Sunday – Saturday, 11:00 AM – 9:00 PM
This list is just a taste of what Boulder City has to offer you to break your morning fast. Let us know your favorites in the comments below, or explore our favorite buffet spots in Mesquite if you're looking for something else. Then, get out and explore on a full tummy!
---
More Local Tips
[di_posts posts_per_page="3" thumbs="false" date="false" category_name="Community"]
---
Photo by Eaters Collective on Unsplash