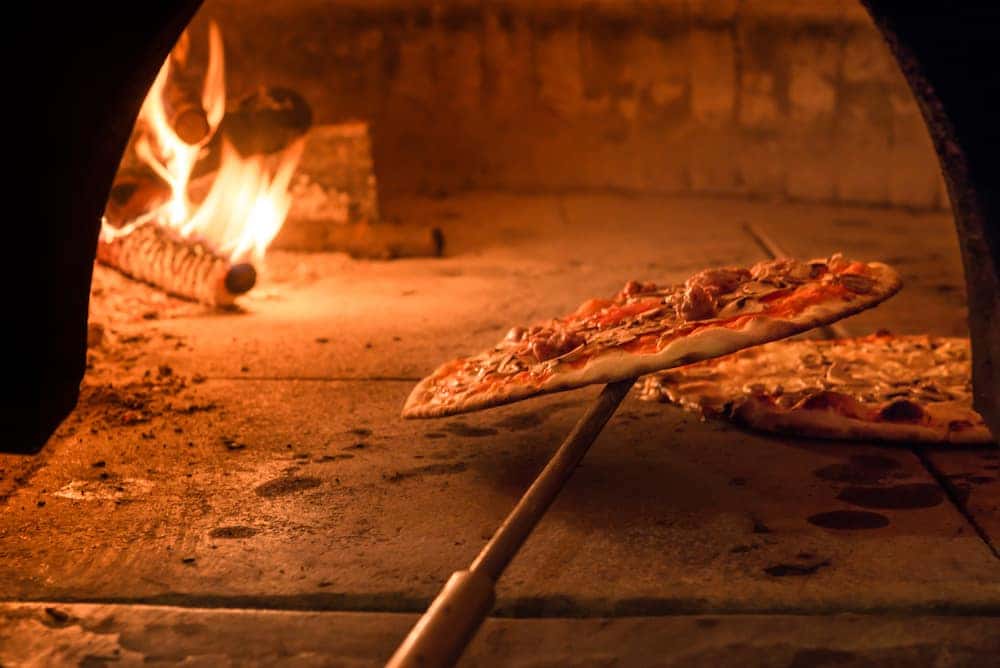 If the perfect used SUV isn't a good enough reason to make the trip from Las Vegas, how about some of the best pizza on the planet? Whether it's New York style with huge thin-crust slices or deep-dish Chicago style, you'll find a place to satisfy your cravings here.
Settebello Pizzeria Napoletana
Authentic Neapolitan pizza made with chewy Italian flour, rich, spicy sauces, and the freshest ingredients. They also offer a delightful antipasti menu for those who want something a bit lighter. It's a taste of Italy right here in the desert Southwest.
Location: 140 S Green Valley Pkwy, Ste 172, Henderson, NV
Hours: Sunday – Saturday, 11:00 AM - 10:00 PM
Bistro Pizza
Fresh dough made from scratch, topped with the freshest ingredients, and creamy cheeses from around the world make the Bistro Pizza the top pick on Yelp, and we couldn't agree more. For those with smaller appetites, they offer house-made special salads and even gluten-free crusts for diners with dietary sensitivities.
Location: 55 S Gibson Rd Ste 112, Henderson, NV
Hours: Sunday, 12:00 PM - 9:00 PM
Monday, 11:00 AM - 9:00 PM
Wednesday – Saturday, 11:00 AM - 9:00 PM
Frankie's Pizza
If you're heading in from Pahrump, swing by Frankie's for fast, friendly service and some of the best NY pizza around. Diners who crave something a bit more substantial can also try a variety of authentic Italian-style pasta dishes including the fan favorite Penne Vodka.
Location: 8505 S Eastern Ave, Las Vegas, NV
Hours: Sunday – Saturday, 11:00 AM - 9:00 PM
Johnny Mac's
Just a quick drive out from Boulder City is an East Side favorite – Johnny Mac's. Here you'll find in-house specialties like their famous chicken wings, as well as traditional pizza dishes made with fresh dough and the best whole milk mozzarella around. We recommend the California White Pizza, it's delicious and the perfect choice for vegetarians too!
Location: 842 S Boulder Hwy, Henderson, NV
Hours: Sunday, 10:00 AM - 9:00 PM
Monday – Saturday, 11:00 AM - 10:00 PM
What's Your Favorite Pizza Spot?
After a hard day of shopping for the perfect used Toyota or low-mileage used car, you deserve a treat, and you can't go wrong with one of these Henderson hotspots. Try one or taste them all and let us know what you think in the comments section below. After you're done eating, why not go out to one of our favorite Henderson movie theaters?
---
More Local Tips
[di_posts posts_per_page="3" thumbs="false" date="false" category_name="Community"]