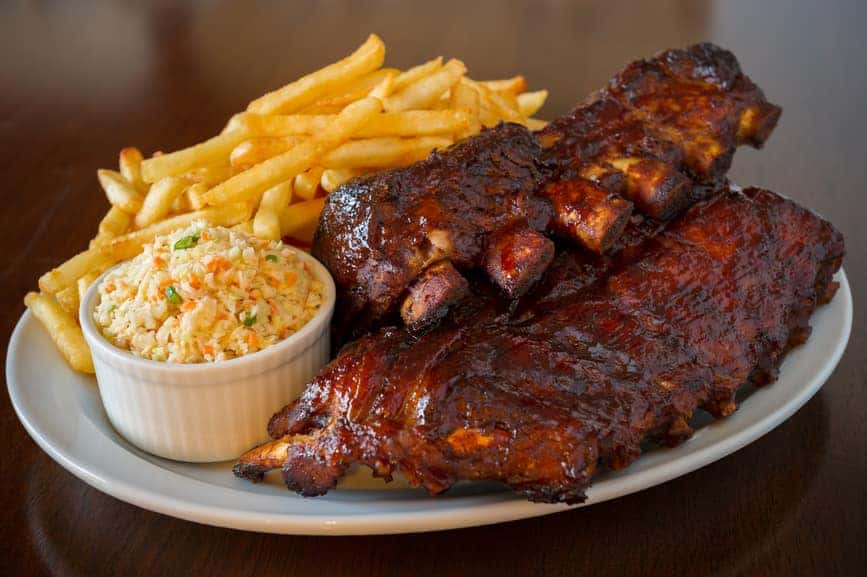 We've already told you how to find our favorite breakfast spots in Boulder City, NV and shown you the way to the best pizza in Henderson — but if you're still hungry, how about heading out to Mesquite to one of our top choices for tasty buffet dining? You'll find friendly people, unique themes, and a sea of culinary delights sure to thrill any appetite and budget.
Sierra's Buffet
Sierra's is a local favorite thanks to their low prices (typically under $15) and rotating themed specials. Drop in Monday for Italian dishes, Thursday for BBQ, or enjoy Prime Rib and Seafood on the weekends – it's up to you!
Location: 100 E Pioneer Blvd., Mesquite, NV
Hours: Monday – Sunday, 7:00 AM – 10:00 AM, 11:00 AM – 2:00 PM, 4:00 PM – 9:00 PM
Canton Chinese Buffet
The name says it all! The Canton Chinese Buffet specializes in traditional and Americanized Chinese cuisine and lots of it. Choose from favorites like orange chicken and chow mein or spice it up with a serving of General Tso's chicken and live dangerously.
Location: 430 N. Sandhill Blvd., Mesquite, NV
Hours: Monday – Saturday, 10:30 AM – 8:30 PM
Town Square Buffet
Sunday brunch, pizza, prime rib, waffles, and all the trimmings await you at the Town Square Buffet in the Eureka Casino Resort. You can choose from a variety of themed dishes or mix it up – the choice is, always, up to you.
Location: 275 Mesa Blvd., Mesquite, NV
Hours: Friday – Saturday, 4:00 PM – 8:00 PM; Sunday 9:00 AM – 2:00 PM
Mesa Buffet
Located in the Casablanca Resort, the Mesa Buffet offers a wide range of delicious fresh food options like shrimp, sushi, oysters, and even crab legs. If you prefer turf to surf, they have that too with steak and chicken, as well as a sea of desserts to satisfy your sweet tooth.
Location: 950 W. Mesquite Blvd., Mesquite, NV
Hours: Friday, 2:00 PM – 9:00 PM; Saturday, 7:00 AM – 12:00 PM, 2:00 PM – 9:00 PM; Sunday 7:00 AM – 2:00 PM
Learn More at Findlay Toyota
You don't have to travel all the way to %%target_city_4%% to find tasty, affordable eats outside the Las Vegas Strip, just try one of the options on our list! Check them out and, if you're looking for transportation value while you're in town, check out the low-mileage used car selection at Findlay Toyota while you're at it.
---
More Local Tips
[di_posts posts_per_page="3" thumbs="false" date="false" category_name="Community"]